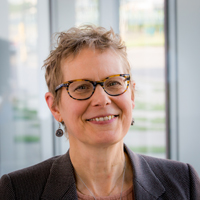 Wendy Fernstrum is a certified spiritual director with 5 years of training from Sacred Ground in St. Paul, Minnesota. The certification program at Sacred Ground emphasizes self-awareness and the discernment of divine presence within oneself and within another.
Wendy is also a visual artist. Her work is collected and exhibited internationally. For her, the studio is a sacred, contemplative space, and making art is a form of prayer.
Wendy volunteers as a spiritual listener for people on the margins, at two different venues in the Twin Cities. Peace House offers a non-violent, welcoming and inclusive community for poor and marginalized women and men who are seeking companionship, safety from the streets and personal affirmation.  The mission of Walking with a Purpose is to meet immediate needs of people who live outdoors without safe and secure housing, while working to radically transform the paradigm of chronic homelessness. On Tuesdays, volunteers bring clothing and supplies to encampments throughout St. Paul. On Thursday, volunteers serve a meal at the Bruce Vento Sanctuary.
In 2020 Wendy completed her studies in the Living School, offered by the Center for Action and Contemplation in Albuquerque, New Mexico. Core faculty members included Richard Rohr, Cynthia Bourgeault, and James Finley. The Living School for Action and Contemplation offers a unique opportunity to a select group of students to deepen engagement with their truest selves and with the world. Through rigorous study and contemplative practice, students awaken to the pattern of reality—God's loving presence with and in all things; and embrace a rich heritage of faith from the Christian mystical tradition.
She also participated in the 4-year EfM (Education for Ministry) program, through Sewanee University. EfM offers an opportunity to discover how to respond to the call to Christian service.
Wendy meets with her spiritual director each month, and her spiritual practice includes:
Asanas (yoga poses)
Meditation
Regular attendance at an Episcopal church
Contemplation
Kirtan (yoga chanting)
While those practices are commitments Wendy makes to herself, her community, and God, their influence spreads far beyond the confines of the actual activity. Wendy views each moment of the day as an opportunity to practice her spirituality and grow deeper in her relationship with God.